Certified PeakState™ Therapists

PeakState therapists have trained and are certified by the Institute for the Study of Peak States (ISPS) in Basic Whole-Hearted Healing™ and PeakState™ techniques.
The peak state work has a wide range of applications as layed out in the treatments page. The Institute certifies our graduates at two different skill levels: Basic and Advanced. Since each therapist has a wide range of other training, they should be contacted directly for more information on the services they offer. All PeakStates certified therapists use a 'pay for results' system where possible in their work, and adhere to ethical guidelines.

Basic Certified PeakStates Therapists (see below)
These therapist work in private practice and offer Whole Hearted Healing, Peakstate processes, Triune Brain therapy and a variety of related processes for effective trauma healing.

Advanced Certified PeakStates Therapists (see below)
These therapist work for the Australia ISPS clinic. Besides general therapy, they offer advanced techniques for the structural repair processes or for inducing peakstates in clients. The advanced level techniques enable the therapist to see at the primary cell level and assess and diagnose more complicated problems. They can heal a larger range of psychological material, and at a much more rapid rate. The therapists can also help clients who cannot participate in their own healing.


---
Basic Certified PeakStates Therapists


Australia - Sydney


Myriam Pitre

Phone: (02) 8011 3993, 0421 353 394 (mobile)
Email:

Skype: lakanook
Website:
www.FreeYourPotential.com.au
Myriam's mission is life is to help you explore and free the hidden potential within you which can set you on the path to wellbeing and a fulfilling and rich happy life!
If you're stuck in your stuff, whether it's back pain, migraines, self-sabotage patterns, achieving goals or stress, Myriam is willing to work with you until your issue is resolved. She is armed with a wide range of cutting edge mind and body technologies, making her a one-stop shop devoted to help you resolve any physical or emotional, conscious or subconscious issue by unlocking your wellbeing and happiness potential. She will coach you to assist you achieve your dreams, to get you from where you are to where you want to be, because she firmly believe you deserve better. Total wellbeing and happiness is your birth right, don't settle for any less!
---

Australia - Sydney, NSW

Shayne McKenzie
Phone: +61 (0) 414 487 262
Email:


Skype: healthyconsciousness


"My purpose is to facilitate the achievement of human potential. This includes all humans having optimal health – emotional, mental, physical and spiritual. My journey to arrive at Peak States was not driven by a need to heal myself but rather a passion to make the greatest contribution to humankind, although I was wise enough to know that it would include some personal healing of my own ☺ My vision of a world where everyone is living a life they love now seems more possible than ever before with Peak States processes.

"Using cutting edge healing therapies, I can assist you in resolving your issues in only 1-3 sessions. By healing the initial trauma that is triggering you or blocking you from experiencing life as you desire you can now experience life with love, peace and joy.

"As your guide, I will assist you in your self-healing using Peak States, Whole Hearted Healing (WHH) and Emotional Freedom Technique (EFT). I will be very present and totally supportive throughout your healing. Given my background in NLP, hypnosis and life coaching, I may also use these methods to assist you.
Issues that I specialise in include self-esteem, family and relationship, emotional upsets, depression and general life problems. I am available for face-to-face or Skype sessions."


---
Australia - Gold Coast, NSW
Ian Waugh
0413 653396
Email:
info@bridgingthebarriers.com.au
www.bridgingthebarriers.com.au

Ian has been studying and practising Gestalt Therapy, psychotherapy and counselling for the last twenty years. He has extensive experience in healing work and assisting couples and individuals work through their relational stuff. Ian also works with families who have been affected by addiction and other behavioural problems. Ian became interested in Whole Hearted Healing and Peak States work while searching for simple and effective trauma healing techniques to use in his addiction program and private practice. Ian is the Director of Bridging the Barriers, a private consultancy, counselling, coaching and training company which specialises in healing addiction and relationship issues. He heads up the addiction project at the Institute for the Study of Peak States. Ian is available for private sessions, personalised programmes and retreats.

Addiction specialist
Ian is the Director of the Addiction Clinic at The Institute for the Study of Peak States. Ian has both a personal and professional interest in working with people affected by addiction. Ian has been studying and developing non-traditional addiction treatments for the last twenty years. He has extensive experience working in both government funded and private treatment settings. Ian has developed his own treatment program and is interested in the link between trauma and addiction. Ian is a trained Gestalt Therapist and a certified Whole Hearted Healer and Peak States Therapist. He is also trained in the Whole Hearted Addiction Healing and the Fox Technique. Ian is the Director of Bridging the Barriers, a private consultancy, counselling, coaching and training company which specialises in addiction and relationship issues. Ian is available for private sessions, personalised programmes, retreats and training.


---
Australia - Margaret River, WA
Lorenza Meneghini
0406947227
Email: lorenzameneghini@gmail.com

Lorenza has been spiritually searching for more than 10 years ways to feel better within herself, truly learn how to enjoy life and become who she really feels is herself.
Her path brought her to the Institute work and since then her interest and drive to show others how to be and do what they really want became increasingly stronger.
She likes to work with blocked artists, students, people of all age and whoever is searching for effective healing techniques.She is dedicated to help people find their own true beauty, respect and love for their body, boost self-esteem up and regain confidence.

She is available for one on one session and Skype session as well. She is fluent in both English and Italian.


---
Advanced Certified PeakStates Therapists


Australia - Lismore, NSW

Nemi Nath
Phone: (61) 266897455
Email:



Nemi is the director of the Australian ISPS Clinic and Training Centre and works with basic and advanced skills. Prior to PeakStates work she has extensive experience as a breathwork therapist. Her scope of treatments includes: Family and relationship issues, sexual and other abuse issues, depressions, OCD, addictions, Post Traumatic Stress Syndrome, general life improvement, lifepath, carrier and management issues. She conducts PeakState processes and is available for introductory talks on Whole Hearted Healing and PeakStates work. Nemi takes residential clients for personal retreats and for the addiction program at the Australian PeakStates training and Therapy centre.


---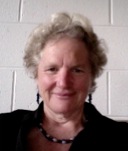 Australia - Hobart, Tasmania

Samsara Salier
Phone: +61 3 6223 3831, or 0438 897 533
Email:


"Samsara comes to the Institute with 15 years of experience of trauma healing through breathwork (rebirthing), and other modalities. She has found that the techniques taught by the Institute work faster, deeper, more gently and more precisely than any other modality she has used. She is the certified student co-ordinator and a member of the Research and Development team. She works over the phone or internet and offers Peak States Processes such as Silent Mind, Inner Peace and Life Path. She also works with addictions, abuse issues, relationships, Post traumatic Stress, depression, and is available to give introductory talks."


Ethical Guidelines for Institute Certified Therapists
The ISPS has ethical guidelines for certified and/or licensed graduates of our programs. If you are a client of an ISPS certified therapist, and have a complaint or wish to report an ethical violation, please contact us immediately so we can take appropriate action. The phone number is 250-413-3211 in Canada.